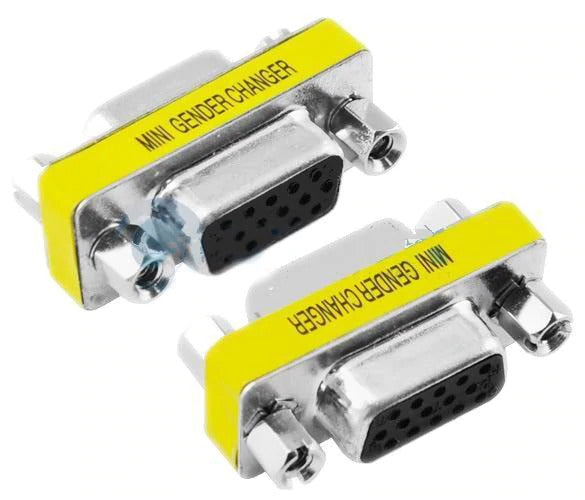 VGA Female To Female Mini D15 Gender Changer Adapter
---
Female to Female VGA Mini Gender Changer.
Ideal for connection to any of our long Male to Male VGA cables to create a long VGA extension cable.
The VGA cable coupler extends the length of a VGA cable (also known as RGB, DB-15, DE-15, HD-15, HDB-15 or D-Sub 15).
Connect two VGA monitor or display cables for a cable extension, or convert a Male 15 pin plug connection into a Female 15 pin socket connection with this computer cable gender changer. Both sides of the adapter are Female.
Condition: New.
Includes dual threaded captive lock nuts.
Connectors: 2x Female 15 Pin VGA Sockets.


Package includes 1x 15 Pin High-Density DB15 HD VGA / SVGA Female to Female Mini Gender Changer.
We also stock VGA Monitor Cables, Network Cables, HDMI Cables & Tools. See our listing, combine and save on shipping.
---
Share this Product