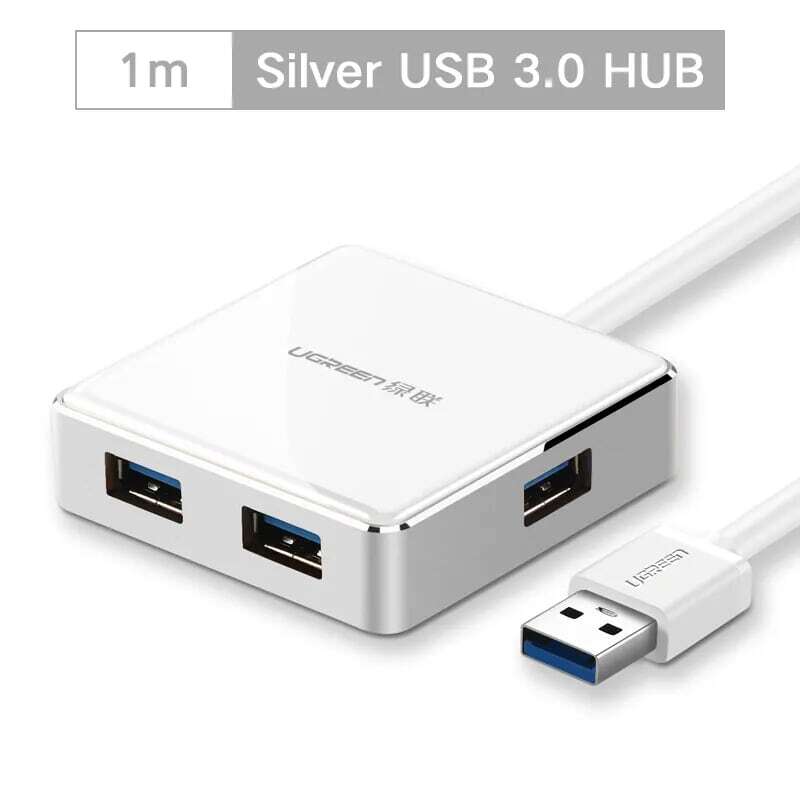 Ugreen 20790 1M USB 3.0 4 Port Hub
---
1. Features: Charging, Data transmission.
2. Input: USB-A
3. Output: 4 Port USB 3.0.
4. Color: Silver
5. Length: 1M
6. 200g
1.The Ugreen's 4-port USB 3.0 port is conveniently designed for high-speed USB 3.0 connections for your desktop, laptop and tablet.
2. It turns one of your computer USB ports into 4 ports.
3. The highlight of the product comes with the unique aluminum alloy design that is elegant and fashionable.
4. This hub allows you to transfer data at up to 480Mbps with 4 5Gbps (4 ports) USB 3.0 ports working simultaneously.
5. Ugreen USB hub hub is an ideal solution when your device lacks USB ports.
Ugreen 20790 1m usb 3.0 4 port hub Silver color us168
1. Input: USB-A
2. Output: 4 Port USB 3.0.
3. Color: Silver
4. Length: 1M
5. 200g
6. 20 x 20 x 5 cm
---
Share this Product