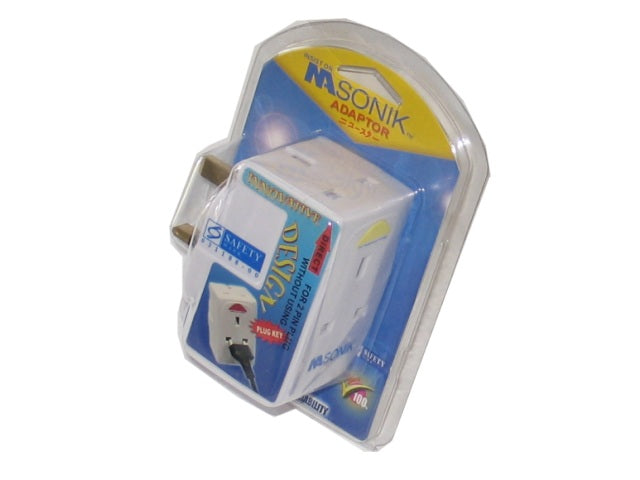 Nasonik 3 Way Multiplug Power Adapter
---
Nasonik 3 Way Multiplug (For 2/3 Leg Plugs)
Standard Type G rectangle blade plug to wall.
Plugs up to 3 Type G (Singapore, British) 3 Leg or Type E (European)?2 Leg Plugs. Top, front and bottom.
No lock/ no Plug Key needed, no more poking pens or screwdrivers into the top hole to get a 2 leg plug in!
13A Fused
---
Share this Product